Profile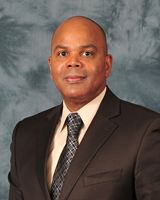 Derrick Robinson
Human Services Liaison, PSS
Public Social Services

Derrick Robinson, Human Services Liaison, Department of Public Social Services, joined DPSS in 1991, and has held various positions within the Department which include Eligibility Worker, Administrative Investigator, Exam Analyst, Employee Relations manager and District Director. Mr. Robinson has a bachelor's degree from Cal State University, Dominguez Hills and is a proud veteran having served in the U.S Marines and Army National Guard. Mr. Robinson joined the LACMC's Executive Committee in 2014.