Profile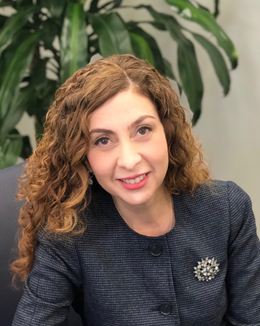 Erika Anzoategui
Alternate Public Defender
Alternate Public Defender
Erika Anzoátegui started her criminal defense career with Los Angeles County Public Defender's Office in 1997. She transferred to the Alternate Public Defender's Office in 2001, where she started as a misdemeanor attorney and moved through the ranks up to senior felony attorney handling some of the most serious cases in the department. Erika transitioned into management in 2007, and her responsibilities grew in terms of analyzing employee resources, employee development, performance management, budget, and analysis of departmental needs. Ms. Anzoátegui was appointed Chief Deputy of the Alternate Public Defender's Office in 2017 and was appointed Alternate Public Defender in 2019. Ms. Anzoátegui oversees an operation of approximately 300 employees, including daily operational decisions, as well as vision and policy direction.
Her accomplishments include working in collaboration with the City Attorney and the Public Defender to create a gang diversion program called Community Uniting for Resolution and Empowerment (C.U.R.E.). She assisted in the creation of the Prostitution Diversion program along the Figueroa Corridor, which has since been expanded to include the entire City of Los Angeles. During her time as Division Chief, she managed the successful transition of APD into juvenile practice.
Throughout her career with the APD, she has participated in numerous boards and committees including, Mexican American Bar Association (MABA), and California Rural Legal Assistance (CRLA). She worked in collaboration with other criminal justice partners, including the District Attorney, Sheriff, Probation, Public Defender, Department of Mental Health and City Attorney while sitting on numerous steering committees such as Office of Diversion and Reentry, LEAD, Homeless Initiative, LA Door, Mental Health Diversion, and Community Collaborative Court. Ms. Anzoátegui also had the opportunity to sit as a commissioner on the Blue Ribbon Committee on Public Safety.
Ms. Anzoategui graduated from UCLA, with a bachelor's Degree in Social Psychology and minor Business. She graduated from Loyola Law School where she decided to focus on becoming a defense attorney.