Profile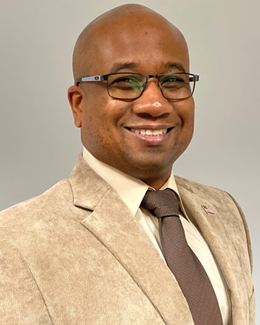 McKandy Leger
Principal Analyst, Human Resources
Human Resources
Mr. Leger started his County career with the Department of Public Social Services in October 1998. Since joining DHR in 1999, Mr. Leger has worked in many areas of DHR from Appeals Administration to his current position as manager of the Change Management section within the Human Resources Information Technology Division. Mr. Leger is a five-year member of the Los Angeles County Management Council and have been a part of the Education Committee for four of those years.
Mr. Leger received both his Bachelor and Master's degree in Public Administration from Florida International University. In continuing his educational development, Mr. Leger completed the Managers Development Program, sponsored by LA County University and is an International Public Management Association (IPMA) Senior Certified Professional. Mr. Leger also has his Green Belt, in Lean Six Sigma.
In his spare time, Mr. Leger is a Deputy Commissioner of Civil Marriages with the Register Recorder/County Clerk Office.