President's Message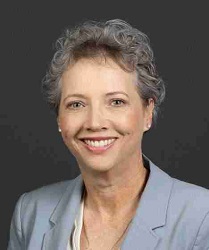 August 2023 Message from LACMC President Marcia Mayeda
Director, Department of Animal Care and Control
I hope summer is treating you well! It's hard to believe that autumn is approaching quickly, and with that is our Fall Conference on October 5. This year's conference will be held at the Pacific Palms Resort in the City of Industry, a beautiful location that will provide a great atmosphere for learning and networking. Registration is now open and ends on September 14, or until it is sold out. Don't wait too late to register – you won't want to miss another great LACMC event.
Also, LACMC will soon hold its annual election for executive council. There are five seats that will be open – three for department heads and two for non-department heads. Keep your eyes open for nomination forms, and please vote in the election. Your voice matters!
LACMC is here to develop County leaders. Leadership is not about having all the answers, it's about having the courage to ask the right questions. It's about having the strength to take risks and the resilience to learn from mistakes. It's about having the vision to see the possibilities and the determination to make them a reality. It's about making difficult decisions that may be unpopular with others. Be a leader who inspires others to reach their full potential. You have the full support of the County behind you!
Marcia Mayeda
Marcia writes a monthly blog that can be viewed and subscribed to at: https://animalcare.lacounty.gov/directors_blog/