President's Message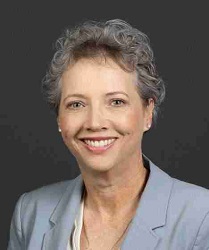 November 2021
Message from LACMC President Marcia Mayeda
Director, Department of Animal Care and Control
Dear Colleagues:
I am honored to be chosen as your new LACMC president and look forward to working with you to advance leadership and collaboration among Los Angeles County managers.
I would like to acknowledge the excellent leadership of our former President, General Ruth Wong (USAF ret.), Director of Military and Veterans Affairs, and thank her for her years of service. General Wong established three pillars for development in LACMC at the onset of her presidency: communication, membership, and mentoring. I look forward to continuing her vision and building on these key goals for our organization.
Your LACMC executive council has been working very hard to provide high value training, mentoring, and networking opportunities. There were many challenges over the past nearly two years, and the adaptability and ingenuity of these leaders kept LACMC strong and vibrant. Our Fall Conference in Indian Wells was a huge success, and our upcoming holiday gala at the California Science Center on December 3 will be extraordinary. This is going to be an outstanding event that you won't want to miss! My deepest thanks go to this outstanding team who continuously work to provide quality services and resources for our members.
We have some very exciting training opportunities coming up in 2022; stay tuned for more information. In the meantime, warmest wishes to you and your loved ones during this holiday season.
Marcia Mayeda
Marcia writes a monthly blog that can be viewed and subscribed to at: https://animalcare.lacounty.gov/directors_blog/