Profile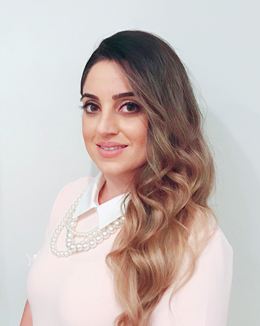 Rita Tufenkjian
Administrative Services Manager II
Health Services Administration
Rita Tufenkjian has served as an Administrative Services Manager within the Contracts Management Division at the Los Angeles County Department of Workforce Development, Aging and Community Services (WDACS) since November 2018. In this capacity, she leads efforts to achieve the Department's priorities including increased efficiencies, reduction of risk, redesigned programs, and the maintenance and expansion of services through the administration of solicitations, development and execution of contracts, amendments, and budget/program modifications for community-based organizations.
Rita has extensive experience developing and operationalizing outcome oriented, partnership driven services for each County position she has held. In 2018, Rita graduated from the County's prestigious Management Fellow program, leading innovative information technology workforce pilot projects for Los Angeles County's America's Job Centers of California. Her exceptional leadership skills, ability to nurture critical interpersonal relationships and commitment to excellence makes her a natural leader among her peers. Rita firmly believes in the value of teamwork, and the professional development of those around her. She has been dedicated to serving the Management Council since she became a member of the Education Committee in April 2017. During her time in the Education Committee, she was the lead in Communications as well as the Survey Administrator, where she supported both the Education and Executive committees.
Prior to joining WDACS, Rita served as an Organizational Change Management Liaison for the Department of Public Social Services. She has an MA in Psychology from Pepperdine University and a BS in Psychobiology from the University of California, Los Angeles (UCLA).