Profile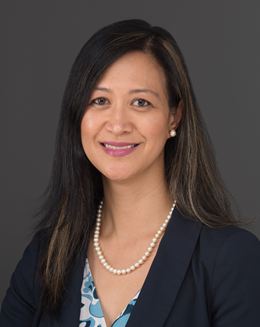 Jackie Guevarra
Chief, Commission Services, Board of Supervisors
Board Of Supervisors
Executive Director
Quality and Productivity Commission
Executive Office of the Board of Supervisors
Jackie began her County career in 1997. She joined the Department of Auditor-Controller's Audit Division as an Accountant-Auditor. By 2000, she was planning and leading audits of County departments and programs as a Principal Accountant-Auditor. Her primary clients were the Department on Health Services and Treasurer and Tax Collector. Jackie also served as part of the Special Projects Division (Red Team) and worked on various projects with the Chief Executive Office. After almost fourteen years with the Audit Division, she joined the Accounting Division. She was primarily responsible for coordinating the compilation of the Comprehensive Annual Financial Report (CAFR)—the County's audited financial statements—and supervised the Financial Analysis/Property Tax, Special Funds/Warrants, and Budget/Publications Sections. She also coordinated the countywide Fiscal Forum training and lead the Accounting Division's Mentor/Mentee program.
In 2018, she joined the Executive Office of the Board of Supervisors as the Executive Director of the Quality and Productivity Commission (QPC). The Commission was formed to promote innovation, quality, efficiency, and effectiveness of County services. She manages the day-to-day operations of the Commission, works with seventeen Commissioners on various programs/events (e.g., Leadership Conference, Productivity and Quality Awards, Department Visits), and manages the Productivity Investment Fund.
Jackie has a Bachelor of Science in Business Administration with a concentration in Accounting from California State University, Northridge. Go Matadors! Jackie is also a Certified Public Accountant.